Halotestex Tablets for Muscle Growth by British Dragon
Active life: 6-8 Hours.
Dosage: Adult dose is 10-20mg per day orally.
Liver toxicity: Very High.
Aromatization rate: Moderate.
Active substance: Fluoxymesterone (10 mg/tab) in tablet form.
Possible side effects: Cholestatic hepatitis and jaundice occur with 17-alpha-alkylated androgens at a relatively low dose. If cholestatic hepatitis with jaundice appears or if liver function tests become abnormal, the androgen should be discontinued and the etiology should be determined. Drug-induced jaundice is reversible when the medication is discontinued. Geriatric patients treated with androgens may be at an increased risk for the development of prostatic hypertrophy and prostatic carcinoma.
Halotestex Tablets trade names: Halo, Halotestin, Haloxyl, Halobolic, Halotest, Halotest 10mg, Halotestex.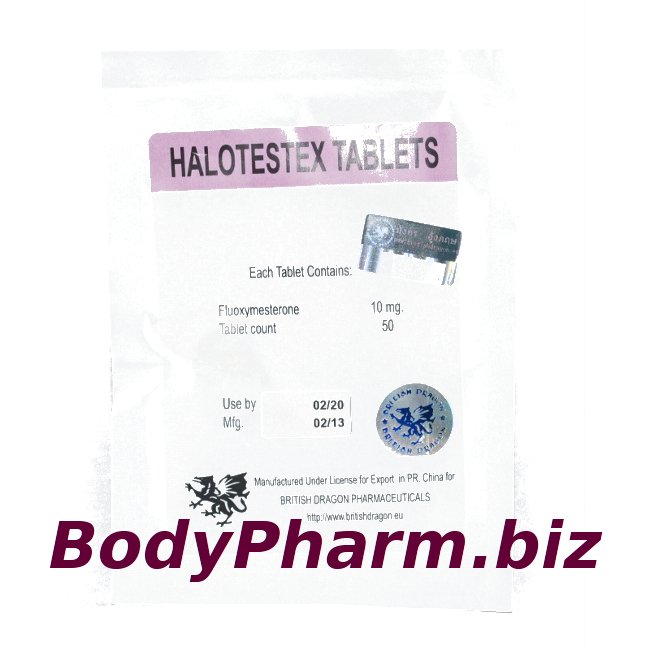 Anabolic Hormone for the promotion of constructive anabolism of proteins. Store Halotestex Tablets at 20°C-25°C (68°F-77°F). Protect from light. Keep away from children.