Testabol Enanthate 250 for Muscle Growth by British Dragon
Active life: 15-16 Days.
Dosage: Adult man dose is 200-400mg intramuscular injection per 2 weeks. Adult woman dose is 200-400mg intramuscular injection per 2 or 4 weeks.
Liver toxicity: Low.
Aromatization rate: High.
Active substance: Testosterone Enanthate (250 mg/mL) in oily solution.
Inactive substances: 3% Benzyl Alcohol, Arachis Oil.
Product description: Testabol Enanthate, manufactured by British Dragon, is an injectable form of testosterone dissolved in the oil, which has a strong androgenic and anabolic effect. Testosterone enanthate gives most of the huge increase in strength and muscle mass. However, despite the increase in weight and immense strength, after stopping testosterone injections also weight loss can occur.
Testabol Enanthate is quite easily flavored, so water retention is often a problem. As a result of the loss makes Testabol Enanthate very poor choice for dieting or rapid cycles. Furthermore, the preparation is quite toxic to the liver, and significantly reduces the production of endogenous testosterone. If we consider Testabol Enanthate more closely, we see that it is similar to testosterone cypionate, with the only difference that the enanthate ester contains one carbon atom less than cypionate. This difference does not affect in any way the potency, Testabol Enanthate can only influence the release time and this is so insignificant.
Testabol Enanthate has a therapeutic effect. This can help those with CLC and joint problems, who complains of pain and crunch. Moreover, it stimulates the body's recovery process. Thus, Testabol Enanthate increases the overall wellness and gives more energy. This is the reason that some bodybuilders may train 5 and 6 times a week, twice a day and still get harder and harder.
Testabol Enanthate is a long-acting steroids, providing long effect on the human body. A lot depends on the hormonal system and it's metabolism, this compound can remain active for 2-3 weeks, so it is theoretically possible to make large intervals of application of the drug. Although Testabol Enanthate is active longer than a few weeks, as a rule athletes do an injection once a week, as it has a half-life of only one week.
Possible side effects: During exogenous administration of androgens, endogenous testosterone release is inhibited through feedback inhibition of pituitary luteinizing hormone (LH). At large doses of exogenous androgens, spermatogenesis may also be suppressed through feedback inhibition of pituitary follicle stimulating hormone (FSH)..
Testabol Enanthate 250 trade names: Delatestryl, Testodex, Testofort, Test E, Testobolin, Testonova, Testobilin, Testosterona, Cidoteston, Enantrex, Enantbolic, Enantat, Cidotestone, Nuvir, Androne 250, Testoxyl, Androfil, Asset-250, TestaPlex E, Androne 100, Testoviron, Testabol, Enanthate, Menocare.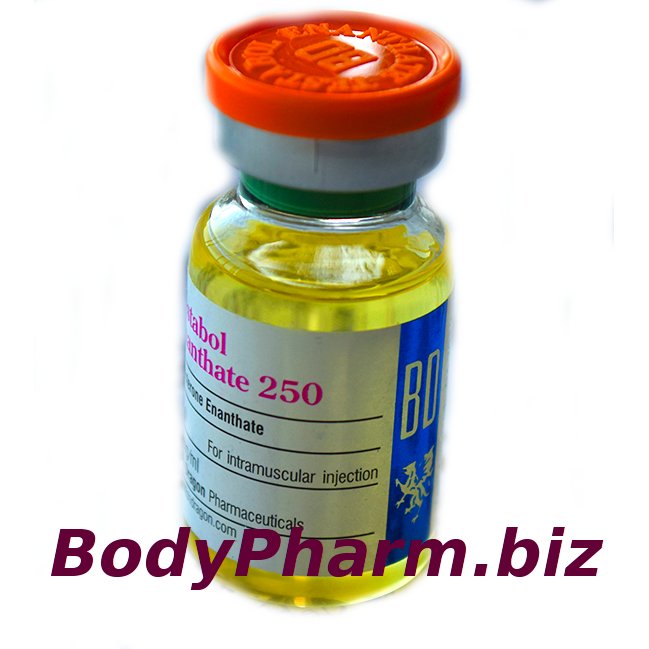 Pharmaceutical Grade-Supplement For Intramuscular Use Only. Store Testabol Enanthate 250 at 20°C-25°C (68°F-77°F). Protect from light. Keep away from children.
External Links