Propionat 100 for Muscle Growth by Dragon Pharma
Active life: 2-3 Days.
Dosage: Adult dose is 350-2000mg intramuscular injection per week.
Liver toxicity: Low.
Aromatization rate: High.
Active substance: Testosterone Propionate (100 mg/mL) in oily solution.
Inactive ingredients: 2.2% Benzyl Alcohol, 25% Benzyl Benzoate, Sesame Seed Oil, 33% Ethyl Oleate.
Possible side effects: Stomach upset, headache, acne, air growth on the face and body, male pattern baldness, change in sex drive, anxiety, depression, pain or inflammation at the injection site. Men may experience enlargement of the breasts and increase in the frequency and duration of erections.
Propionat 100 trade names: Testodex, TestoPro, Viromone, Testoviron, TestoRapid, Viro-Prop, Test Prop, Testpronate, Testoxyl, Prop, Testos-P, Testoprogen, Propitrex, Testosterona, Testovis, Propioplex, Anatest, Propionate, TestP, Propionat, Virormone.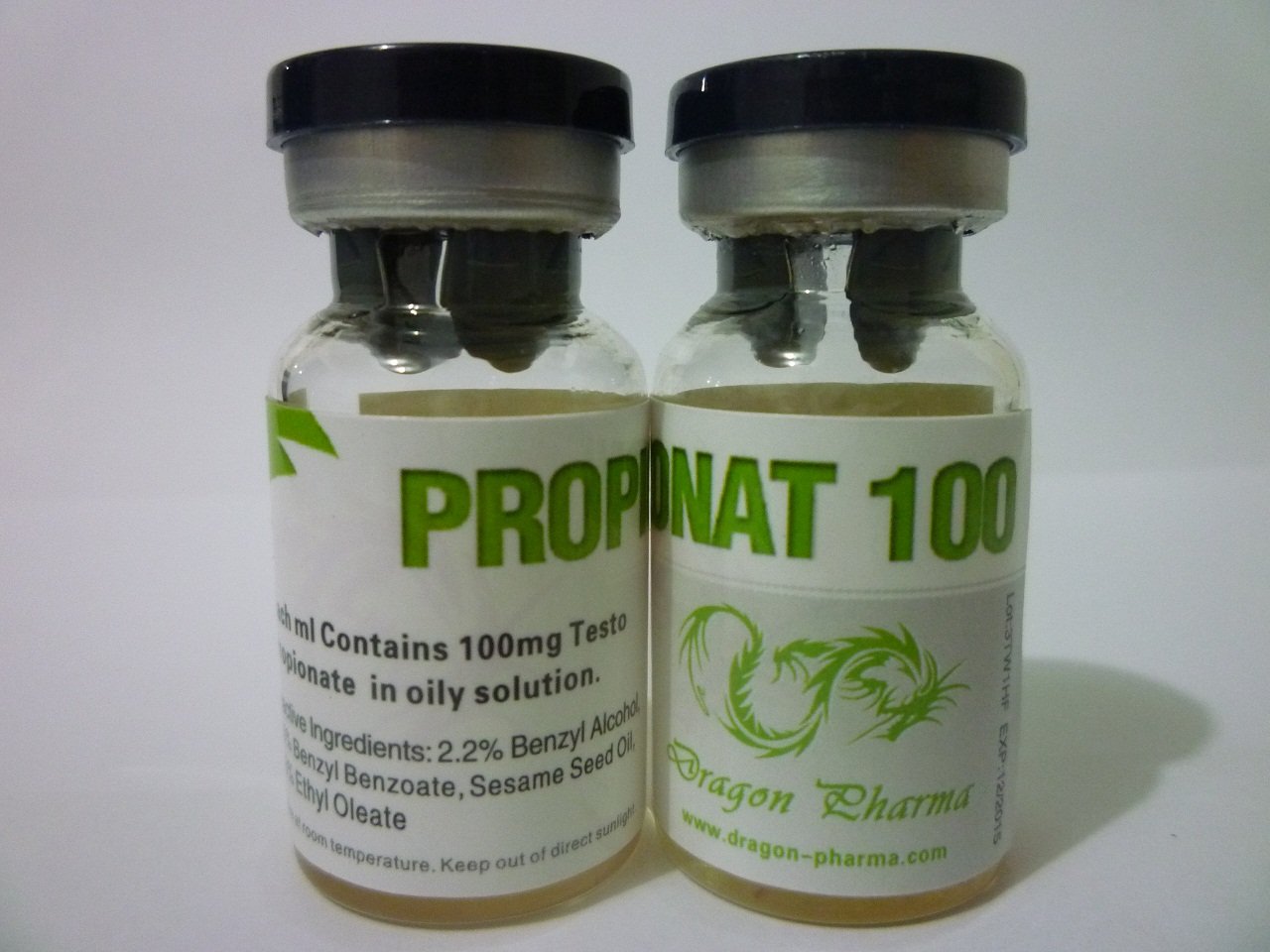 Pharmaceutical Grade-Supplement. Store Propionat 100 at room temperature. Keep out of direct sunlight.
External Links