Deca 300 for Muscle Growth by Dragon Pharma
Active life: 15 Days.
Dosage: Adult dose is 200-600mg intramuscular injection per week.
Liver toxicity: None.
Aromatization rate: Low.
Active substance: Nandrolone Decanoate (300 mg/mL) in oily solution.
Inactive ingredients: 2.2% Benzyl Alcohol, 25% Benzyl Benzoate, Apricot Kernel Oil, 33% Ethyl Oleate.
Possible side effects: Oily skin, acne, increased facial/body hair growth or an aggravation of male pattern baldness condition.
Deca 300 trade names: Durabol, Grodec, Decaver, Durabolin, Therabol, Nandroxyl, Pylodec, Myobolin, Nitrobol, Decabol, Nandrobolin, Decaplex, Durobolic, Decatrex, Growdeca, Nandronit D, Duraxyl, Deca-Durabolin, Deca-Duralin, Deca, Cheribol, Synobol, Nandrolona, Decos, Axidrol, NPP, Nandrodex, Newdec, Zebol, Nandrolone, Decabolic, Gemdec.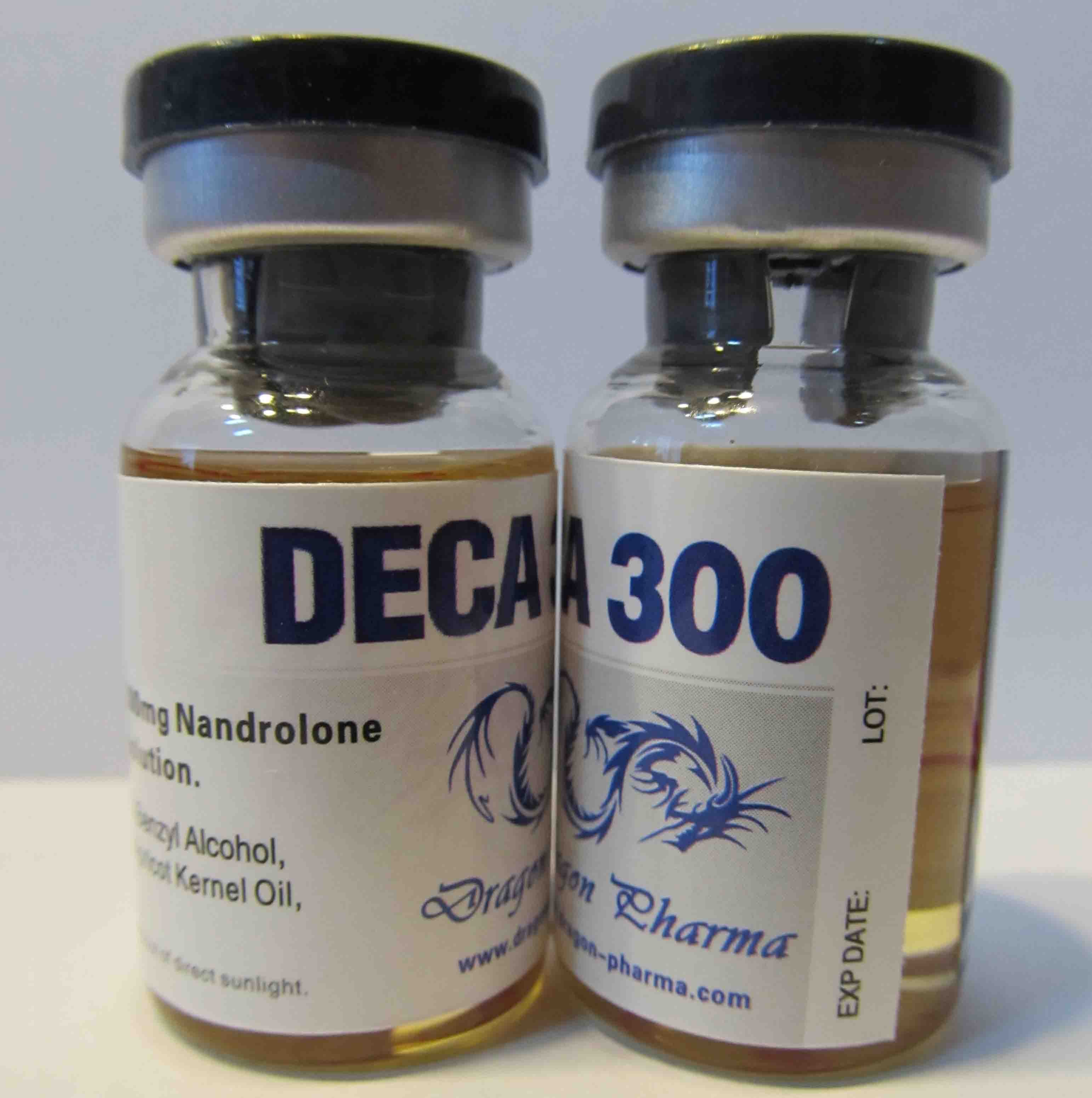 Pharmaceutical Grade-Supplement. Store Deca 300 at room temperature. Keep out of direct sunlight.
External Links