Equipoise 300 for Muscle Growth by Dragon Pharma
Active life: 15 Days.
Dosage: Adult dose is 200-600mg intramuscular injection per week.
Liver toxicity: None.
Aromatization rate: Low.
Active substance: Boldenone Undecylenate (300 mg/mL) in oily solution.
Inactive ingredients: 2.2% Benzyl Alcohol, 25% Benzyl Benzoate, Sesame Seed Oil, 33% Ethyl Oleate.
Possible side effects: Men - nausea, leukopenia, symptoms resembling a peptic ulcer, acne, excitation (roid rage), sleeplessness, chills, vomiting, diarrhea, hypertension, prolonged blood clotting time, increase in libido. Women - menstrual irregularities, post-menopausal bleeding, increased sex drive, swelling of the breasts, hoarseness or deepening of the voice, enlargement of the clitoris.
Equipoise 300 trade names: EQ, Boldenon, Bolde, Equidex, Boldo, Boldoject, Boldabol, Equiplex, Equipose, Bold 200, Bolden, Boldaxyl, Boldenone, Boldebolin, Ganabol.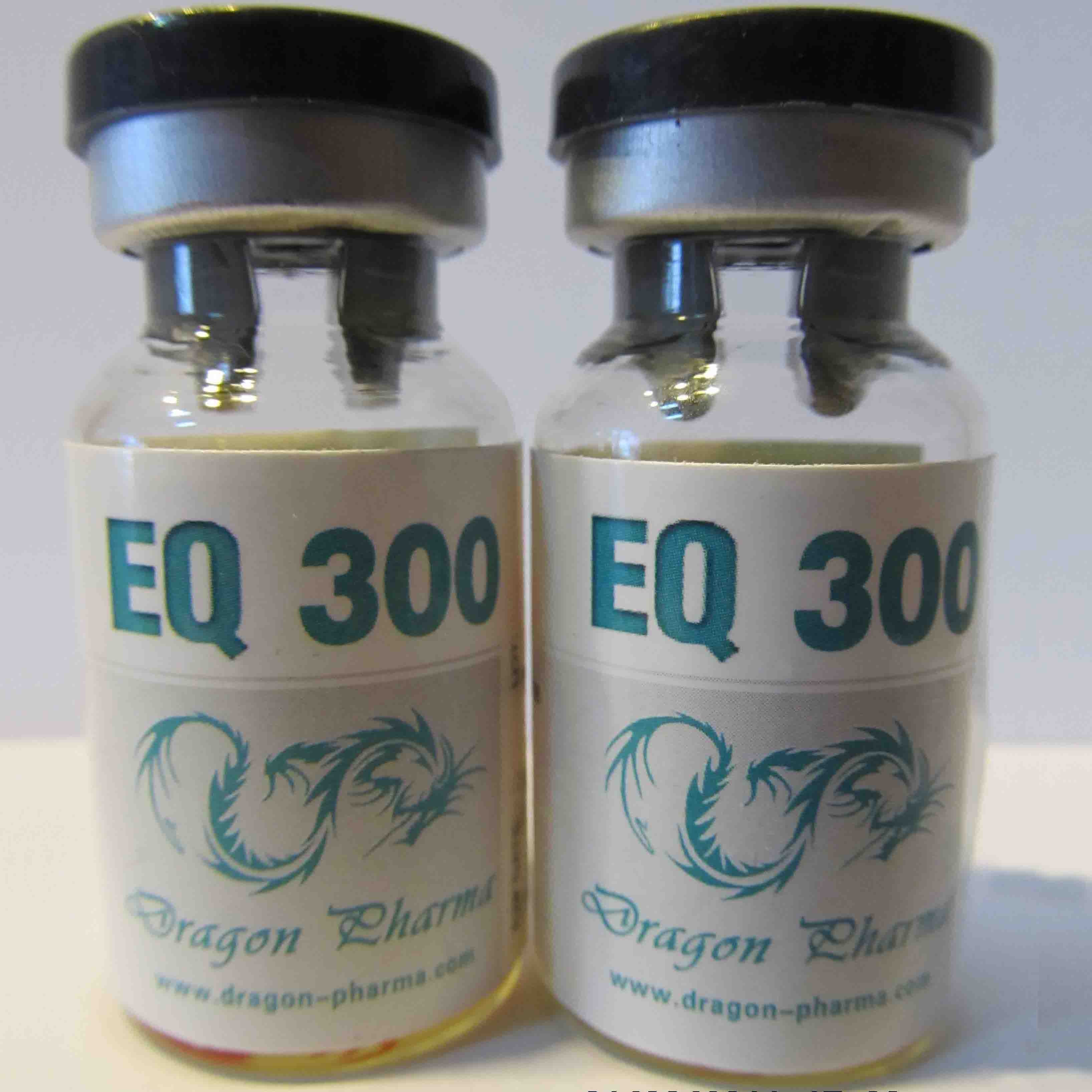 Pharmaceutical Grade-Supplement. Store EQ 300 at room temperature. Keep out of direct sunlight.
External Links