Stanabol 50 for Muscle Growth by British Dragon
Active life: 2 Days.
Dosage: Adult dose is 2mg to 12mg intramuscular injection per day.
Liver toxicity: High.
Aromatization rate: None.
Active substance: Stanozolol (50 mg/mL) in water based suspension.
Inactive substances: 0.9% Benzyl Alcohol, 0.1%Carmellose Sodium.
Product description: Stanabol - injectable steroid Winstrol based (active ingredient - stanozolol). It has a powerful anabolic (320% of testosterone) and a reduced androgenic (30%) index. Doping allows for the reduction of fat while maintaining muscle mass and is ideal for the drying cycle. The company British Dragon Pharmaceuticals (Thailand) is among the top favorites in the market of sports pharmacology. The content of active substance corresponds to the application, and therefore steroids allows to achieve impressive results. The drug is widely used in bodybuilding, powerlifting and athletics. Affordable price makes vials suitable for any budget rate.
Stanabol 50 Effects
As seen in the photo Stanabol 50 vials are containing a suspension rather than a solution of the oil. The aqueous preparation is rapidly absorbed into the blood and remains active for 8 hours after injection. The cycle is distinguished by athletes following changes: muscle relief portrayal; increase stamina and strength; fat burning effect; water retention from the body; improvement of appetite. Getting into the cage, stanozolol half molecule reduces the level of binding globulin anabolic hormones. As a result of the doping synergistically increases the effects of other anabolic steroids, which is invaluable in the combined stacks. Anabolic steroids also blocks the production of estrogen and progesteron so are perfectly stacked with strong androgens.
Stanabol 50 Cycle
The cycle is suitable for solo athletes with well-developed muscles, wanting to make progress on power performance and reduction of body fat. The recommended dose - 30-50 mg / day (for boxers and athletes - 10-20 mg / day). Duration of the cycle - 4-6 weeks. Increasing the daily dose or time of reception will give a better result, but will considerably increase side effects frequency. Stanozolol combined stacks allow you to reduce the negative effects on the body and achieve an improved effect on the reception. Experienced athletes recommend the following options: to gain muscle - Stanozolol + Testosterone (Methandienone / Anadrol) + Aromatase Inhibitors; for accelerated weight loss, muscle elasticity and relief - Stanabol + Trenbolone.
Stanabol 50 Side Effects
Problems with the ligaments and joints; increase the level of cholesterol; an increase in blood pressure; androgenic side effects - baldness, acne, depression natural hormonal levels, etc .; liver toxicity; myocardial hypertrophy (in high doses). In order to "lubricate" the joints and prevent injuries, it is recommended to combine with stanozolol and testosterone special supplements for the joints and ligaments. To avoid possible problems with the liver from hepatic reception; normalizing cholesterol - omega-3, lovastatin, atorvastatin; lower blood pressure - via antihypertensives (e.g., enalapril). Steroid injections are painful enough, so beginners can manifest significant pain and scarring of tissue. For women, the drug is very dangerous because of the high risk of masculinization and virilization.
Stanabol 50 Post Cycle Therapy
At the end of the cycle it is optimally to take Nolvadex (Tamoxifen Citrate) or Clomid (Clomiphene Citrate). Last slightly weaker effect, but has fewer side effects and better tolerated by most athletes. Clomid dosage - 2 tablets (1-2 days), 1 Tablet (3-14 days), 0.5 Tablet (15-22 days).
Stanabol 50 trade names: Stanabol, Stanobolic, Stanotrex, Neurabol, Winstrol, Tanzol, Strombafort, Strombaject, Stromba Tablets, Stanoject, Unistan Depot, Stanol, Rexogin, Winny, Rexobol, Stromba, Azolol, Winstrol Depot, Stanodex, Menabol, Stano, Stanoxyl, Stanozolols, Androstanazol.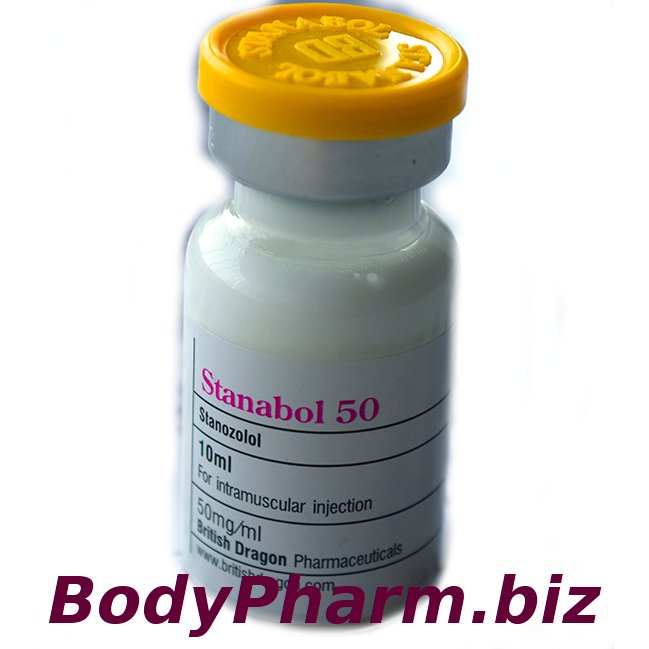 Pharmaceutical Grade-Supplement For Intramuscular Use Only. Store Stanabol 50 at 20°C-25°C (68°F-77°F). Protect from light. Keep away from children.