Winstrol for Muscle Growth by Dragon Pharma
Active life: 8 Hours.
Dostrong>: Adult dose is 50 mg to 100 mg per day orally.
Liver toxicity: High.
Aromatization rate: None.
Active substance: Stanozolol (50 mg/tab) in tablet form.
Product description: Winstrol - pharmaceutical name of the anabolic steroid Stanozolol. Results of action of the drug: Winstrol cycle allows to reduce body fat, raise the indicators of strength and endurance, gain quality muscles. Dragon Pharma brand has an international reputation. In the market of sports pharmacology, Dragon Pharma products are valued for its high quality, the working effect and an affordable price.
Winstrol Effects
Winstrol anabolic index is 320% of testosterone, androgen - only 30%. This steroid does not aromatize, and therefore do not give estrogenic side effects. AU molecule activates hematopoiesis processes that have a positive impact on the well-being of athletes.
On the Winstrol cycle, athletes note the following changes:
increase of power and endurance;
expressed form and density of the muscles;
reduction of body fat;
improvement of appetite (no false feelings of hunger);
removing excess water from the body;
normalization of nitrogen balance;
rapid recovery of muscles after exercises.
Winstrol Cycle
Solo Winstrol cycle is considered the best option for beginners. Recommended daily dose - 30-50 mg (10-20 for athletes and boxers), cycle duration - 4-6 weeks. This course is especially popular among bodybuilders, in the final stages of preparation for a competition. Winstrol is perfectly combined with other anabolic steroids, as it provokes a pronounced synergistic effect. The most popular are the following combinations:
Winstrol Side Effects
High blood pressure;
Liver toxicity;
Injuries of ligaments and joints;
High cholesterol;
Liver disease;
Hair loss, oily skin, acne;
Virilization and masculinization (in females).
Most side effects appears during solo Winstrol cycles and are eliminated by taking appropriate supplements. If used at the recommended dosage and duration of the cycle, then undesirable effects are extremely rare.
Winstrol Post Cycle Therapy
The vast majority of athletes doing better with Clomid - means a softer effect and minimum side effects. An exemplary daily Clomid dosage - 100 mg (1-2 days), 50 mg (3-14 days), 100 mg (15-22 days). The drug can be started 2-3 days after the final intake of Winstrol. Before and after the PCT, it is recommended to make the analysis on hormones.
Winstrol trade names: Rexogin, Stromba Tablets, Stano, Stanabol, Stanoject, Stromba, Stanoxyl, Stanobolic, Stanodex, Azolol, Winny, Stanol, Menabol, Unistan Depot, Strombaject, Androstanazol, Winstrol, Rexobol, Tanzol, Strombafort, Stanotrex, Neurabol, Winstrol Depot, Stanozolols.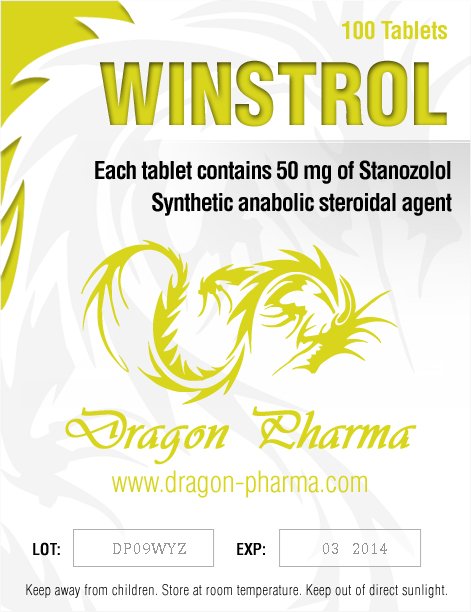 Synthetic anabolic steroidal agent. Store Winstrol at room temperature. Protect from light. Keep away from children.
External Links