Methyl-1-Test 10 for Muscle Growth by Dragon Pharma
Active life: 5 Hours.
Dosage: Adult dose is 20-40 mg per day orally.
Liver toxicity: Yes.
Aromatization rate: Yes.
Active substance: Methyl-1-Testosterone 10 mg in tablet form.
Product description: .
Possible side effects: .
Methyl-1-Test 10 trade names: SC-11195.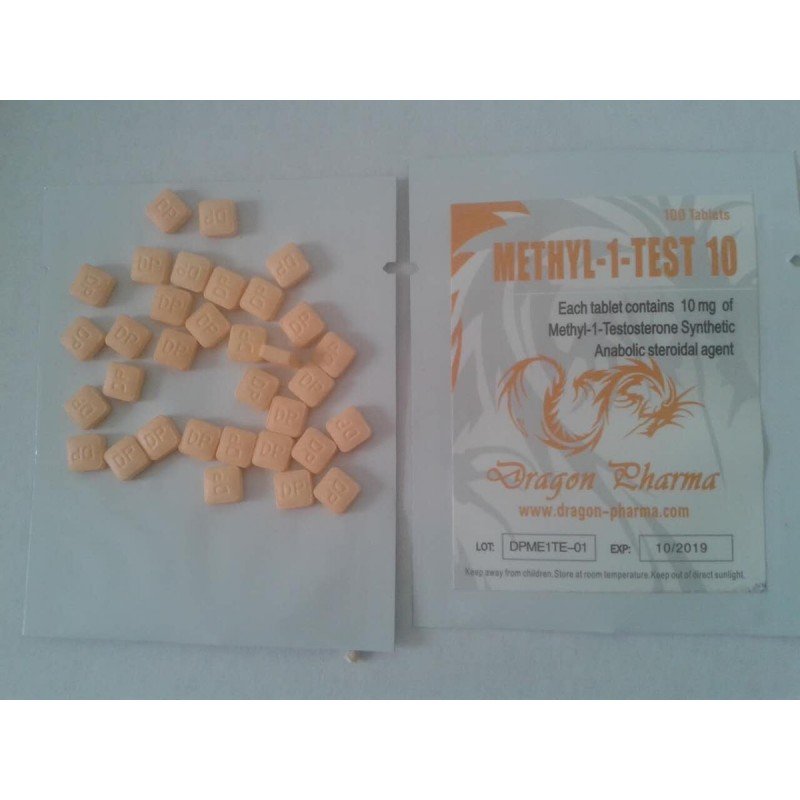 Anabolic Hormone for the promotion of constructive anabolism of proteins. Store Methyl-1-Test 10 at 20°C-25°C (68°F-77°F). Protect from light. Keep away from children.
External Links